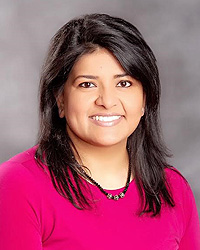 Shilpi Gupta
DDS
Dr. Shilpi Gupta joined Signature Smiles VA in 2017. She received her D.D.S. (Doctor of Dental Surgery) degree from the Virginia Commonwealth University School of Dentistry. Before receiving her D.D.S. degree at VCU, the only dental school in Virginia and one of the topmost rated in the country, she was a practicing dentist in India. While at VCU she did both simple and complex procedures with equal ease. She cared for kids and adults with complex medical histories. She believes in an individualized approach to dentistry and in providing tailored treatment plans that meet specific patient needs. Similarly, her team is focused on ensuring that their patients get an adequate knowledge about their oral health and are fully informed about expectations and results.
Dr Gupta is a member of the American Dental Association, Virginia Dental Association, Richmond Association of Women Dentists, Richmond Dental Society and an active volunteer for various charitable organizations such as Mission of Mercy, Give kids a smile, etc. She also continues to enhance her clinical skills with active participation in new courses and workshops.
Outside of work, she enjoys spending time with her husband, son and friends. She also enjoys traveling and trying new recipes from around the world.
Signature Smiles VA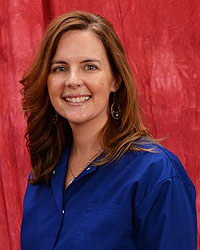 Carla Faris RDH, BS
Registered and Licensed Dental Hygienist
Carla was hired by Dr. Hyder in May, 2011. She is from the Richmond area and graduated from Thomas Dale High School in 1993. Carla attended and graduated from VCU/MCV School of Dentistry with a BS in Dental Hygiene in 2000 and has practiced in Chester and in the West End. Carla has a passion for dentistry and helping others. She has worked with "Children in Need" programs such as: Give Kids a Smile Day and Mission of Mercy. Her husband Jason is a software developer and they have a young daughter named Natalie and live in Chester.
Signature Smiles VA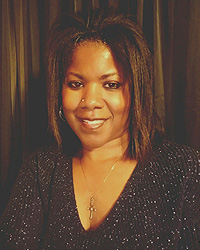 Myra Belvin
Dental Assistant
The youngest of four children, Myra was born and raised in Richmond, Virginia. She has two beautiful grown daughters; her youngest is away in New York pursuing her master's degree, graduating in May 2018, and her oldest resides in Norfolk and is pregnant with Myra's first grandchild, a baby girl. Myra has been working in the field of dentistry and has truly enjoyed helping patients for the past 30 years.
Signature Smiles VA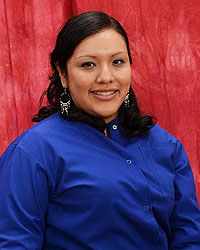 Patricia Vidals
Dental Assistant
Patricia Vidals is originally from Brooklyn, New York. She is married with three children and currently lives in Colonial Heights, Virginia. She has worked in the field of dentistry for fourteen years and continues to learn and grow within the field. Her positive interactions with patients makes her an asset to our team. She recently graduated from John Tyler Community College majoring in general studies and will continue with a specialization in the future. In her spare time, she volunteers as an interpreter for a non-profit clinic and also volunteers at her local church.
Signature Smiles VA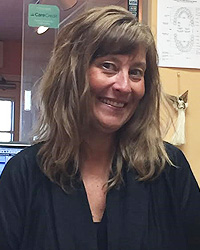 Tracy Daniels
Accounts Manager and Treatment Coordinator
Formerly Tracy has been working in the dental field since 1996. Her expertise includes dental assisting and office management. Prior to working with the practice Tracy worked at Bank of America in Customer Service and Wire Transfer. She graduated from Midlothian High School in 1989 and then attended ODU. She currently lives in the Midlothian area, is married to David Daniels, who is the Manager of Mill Quarter Plantation Golf Course. They have two children, Desi and Davey.
Signature Smiles VA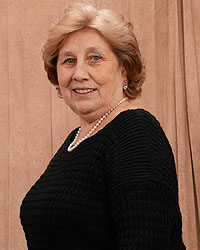 Phyllis Crook
Front Office Administration
Mother of Tracy and grandmother of Desi, Phyllis has been employed in the practice since 2004. Phyllis has worn many hats working at the front desk, handling phones and scheduling appointments, but her area of expertise is insurance. As our Insurance Specialist, she works tirelessly for patients in order to maximize their dental benefits. Phyllis also tracks business reports and often helps the hygienist with charting procedures. Prior to working in the office, Phyllis retired from The Bank of America as VP in Operations and Technology, where she worked since 1964. Phyllis is from the Richmond area, graduated from Thomas Dale High School and is married to Donald Crook, a retired Master Electrician. They live in the Midlothian area and have two adult children, Tracy and Donnie.
Signature Smiles VA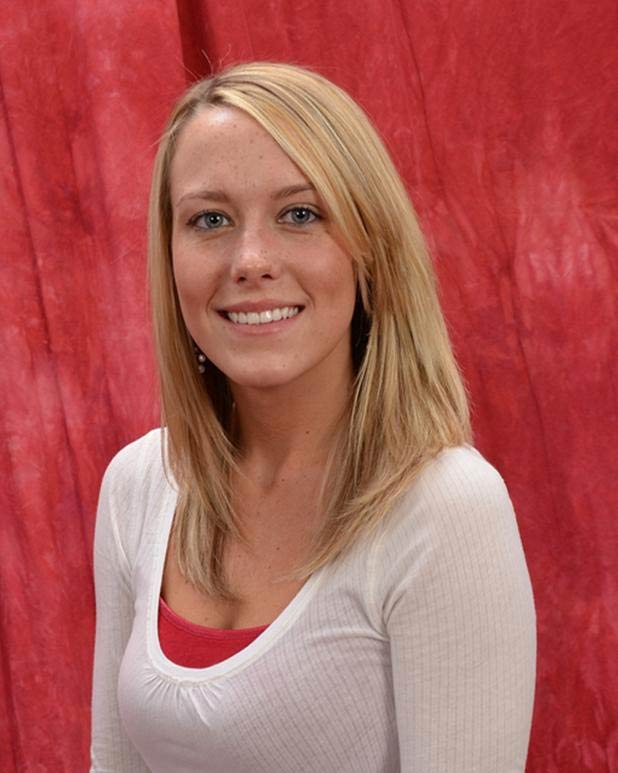 Desi Daniels
Front Office Administration
Tracy's daughter, has been helping part time with various responsibilities in the front office. Desi is a senior at VCU, majoring in Mass Communications with a minor in business. She will graduate in December 2018. In addition to her other office duties, she is responsible for maintaining our website and social media.
Signature Smiles VA